Frequently Asked Questions
1) How sustainable are EcoComp® UV-L resins ?
The resin systems contain at least 95% natural plant oil. The balance is an ultraviolet initiator.
2) What is the current sustainable development program being undertaken by Sustainable Composites Limited?
Work currently underway includes:-
A) Development of resins specifically for industrial applications. This also includes surfboard manufacture - laminating, sanding and gloss resins.

B) Development of a Part A + Part B resin system that still allows a high plant oil content, yet will cure as a typical polyester / epoxy resin product.

C) The further development of the EcoComp® UV-L resin to enable its use in 3D printers.
3) Can the EcoComp® UV-L resins be used with natural reinforcements?
Unfortunately the UV-L resin will not achieve a full cure with most natural reinforcements (eg hemp, kenaff), due to the natural fibres masking the UV light required to fully cure the resin system. This is why we are currently working to offer the linseed oil based resin as a two part cure system as per a standard polyester / vinyl ester / epoxy system.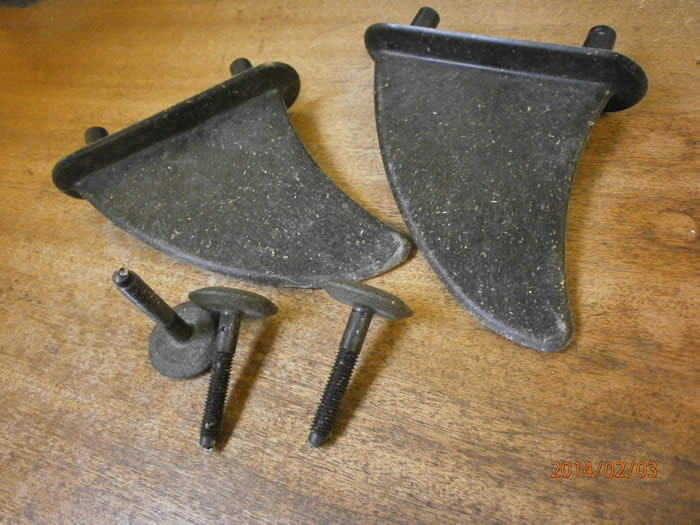 Thermoplastic plasma coated hemp skegs and bolts developed during Movevirgo's involvement with the FP7 UltraFibre Project
© Movevirgo Limited 2016 All rights reserved
Webpage last updated 11/03/16